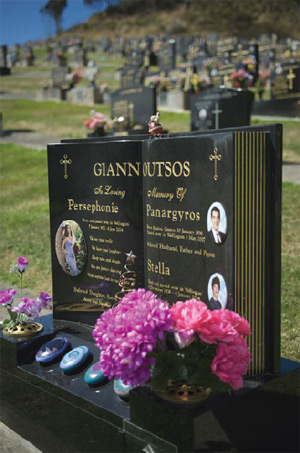 During your first contact with Paterson's, our funeral director will ask you whether the person who has died wished to be buried or cremated. The choice – burial or cremation – determines which kind of medical certificate we are legally required to obtain.
Burial
Paterson's arranges all the details for the final resting place, and can advise you on the availability of Upright Headstone or Plaque areas in all local cemeteries. Burials can be arranged in most cemeteries either in existing graves or in new plots.
We provide a grave marker in the form of a wooden cross when a new plot is purchased. Cemeteries will generally allow two interments in the same plot, so you may wish to decide on single or double depth as part of the funeral arrangements.
Cremation
In New Zealand cremation is now a widely accepted alternative to burial. Paterson's attends to all the requirements for cremation, and also operates its own crematorium.
The ashes will generally be available after 48 hours. The funeral director will assist you in discussing the next steps in relation to the ashes. There are a number of options as they can be scattered, interred in a range of locations, or divided into portions and placed in urns. We can assist in sending ashes to other destinations in New Zealand and overseas.