Pre-arrange Your Funeral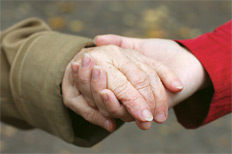 Funeral Arrangements … they shouldn't be the last thing on your mind
Planning your funeral means that your loved ones will be relieved of stress at a difficult time for them. Pre-planning ensures that your arrangements are what you want and that your wishes will be respected in a dignified way.
Pre-paying removes the financial burden from your family at a time of stress and sadness. Pre-paid funerals up to $10000 are currently excluded from asset testing under current government policy when testing eligibility for a subsidy for long term residential care for the elderly.
The benefits of a pre-arranged funeral:
Peace of Mind
A prearranged funeral through Paterson's Funeral Services will give you the peace of mind of knowing that your wishes are understood, your funeral details are in good hands, and the financial situation has been addressed.
Security of Funds
The money that you pay now for your pre-arranged funeral is held in trust for you in the Paterson's Funeral Trustee Ltd, BNZ Client Funds account. This account is completely separate from the company's accounts.
You Decide
Your arrangements are personal to you – in conjunction with your Funeral Director, you decide what you want.
Protect Your Family
Your family and loved ones are relieved of the responsibility of making difficult decisions in very emotional circumstances
Financial Benefit
Up to $10000 in a prepaid funeral plan is exempted from asset testing ( under current government policy) when assessing eligibility for a subsidy for long term residential care for the elderly.
Talk to your Funeral Director – they will be able to assist you in pre-arranging your funeral.
Who Can Join?
Anyone can join regardless of their age or state of health. The Paterson's Funeral Trustee Limited, is not an insurance policy. No health checks or personal questions are needed. Anyone can pre-arrange their funeral simply by contacting their Funeral Director.
Can I arrange a plan for somebody else?
Yes, it is common to pre-arrange a funeral for a family member or loved one. Confidentiality is assured – all correspondence is sent to the person arranging the plan.
How much money will I have to pay?
That is entirely up to you. Every funeral is different and the cost of your funeral will depend on what you pre-arrange. Your Funeral Director will help you to tailor a funeral to suit your budget.
Do I pay for this in one payment
Most people do pre-pay their funeral in a single payment, but you do not have to. You are able to make payments in instalments if that suits you better.
What happens if I die before I have made all of my instalments?
The pre-arrangements that you have made with your Funeral Director will remain in place. If any further payment is required to meet the cost of your arrangements, your Funeral Director will make arrangements with your family or estate for payment.
If any money remains after the cost of the funeral has been met, this will be returned to the family. Contact your Funeral Director for more information on the Funeral Trust.